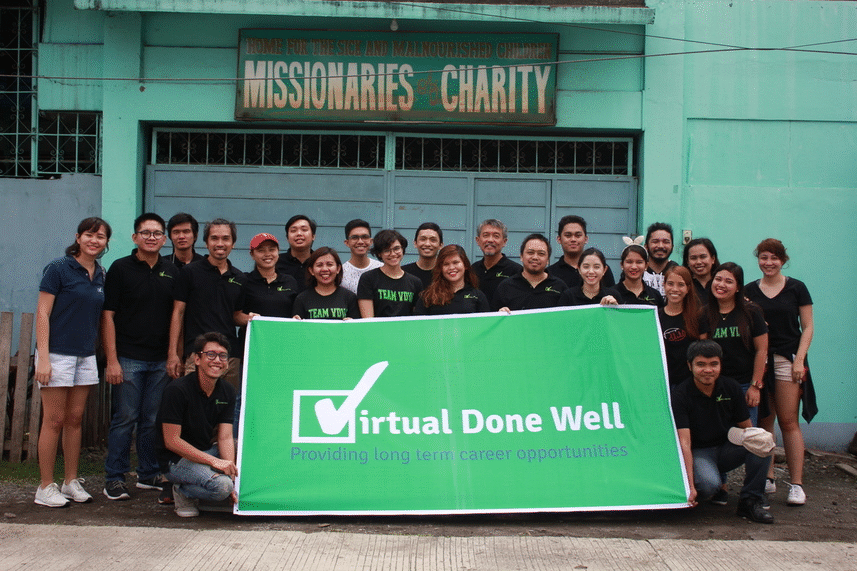 Support for local professionals
Virtual Done Well is managed on a day to day basis by Filipinos who have legitimate experience in providing support services to Australian SME's (Small and Medium Enterprises). Profit margins are kept very low to make the services highly price competitive.
We are a small family with BIG dreams
At Virtual Done Well, we are dedicated to the growth of your business and our careers.
Being part of VDW enables us to help our clients succeed while we pursue our passion.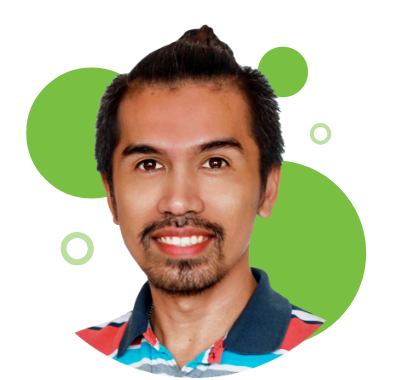 VDW is the leading outsourcing staff and company that provides outstanding administrative services to SMEs and Entrepreneurs without compromising the welfare of its employees.
Guided by our vision and core values, we professionally aid and enable SMEs and Entrepreneurs to focus on their core business functions. We inspire employees to be proactive and to maximize their potential in providing assistance to our clients.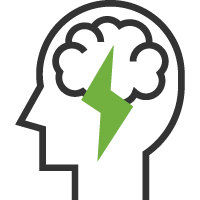 Integrity
We uphold moral principles and professionalism at all times.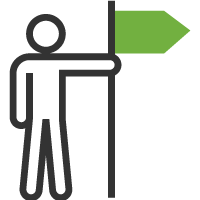 Commitment
We are focused on providing the best assistance and help clients achieve their business goals.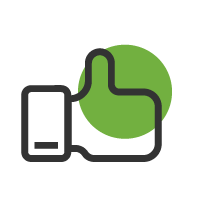 Efficient
We recognize that time is an irreplaceable commodity; hence we proactively do things right the first time.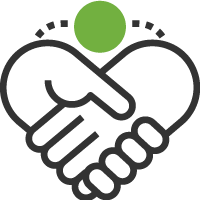 Passionate
We are driven by our burning desire to make time for our clients and contribute to their success.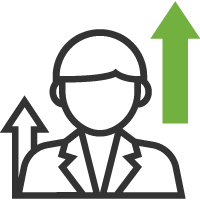 Personal Development
We value constructive criticism and mentoring. All opportunities for us to grow and always welcome and pursued.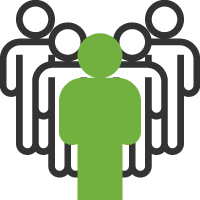 Camaraderie
We believe that strengthening the relationships among team members leads to a healthier work environment. No outsourcing staff member is left behind.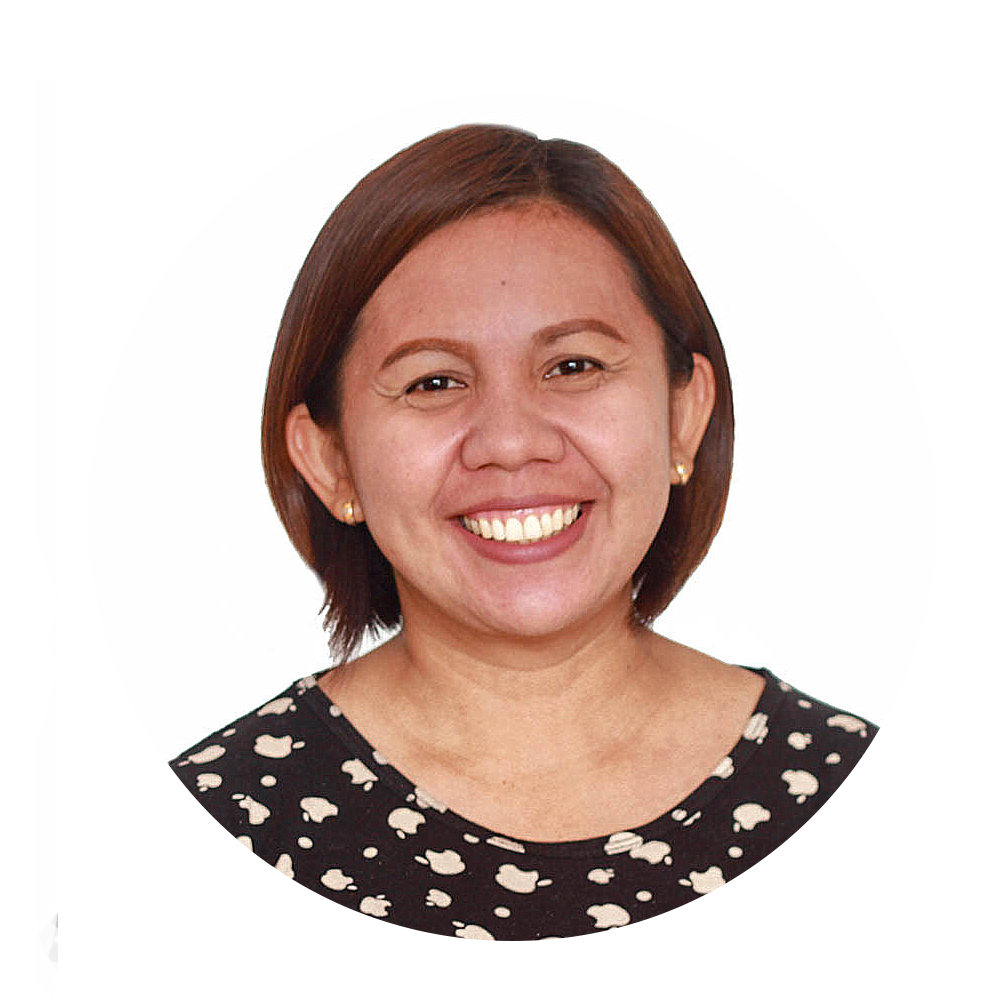 Evelyn Obenza
2018-06-27T06:47:23+08:00
"After 9 years working overseas with very generous bosses and colleagues, I was very hesitant to look for an employment here in Davao City for fear that I will not find a good company, but Virtual Done Well has proved me wrong! Apart from gaining massive learning about working virtually, I was able to see Sydney, Australia for FREE, and has received incredible perks from my generous bosses apart from the tremendous benefits I received as a regular employee! I am happily working at Virtual Done Well for more than 4 years now."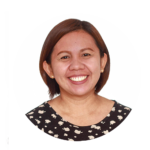 https://virtualdonewell.com/testimonials/evelyn-obenza/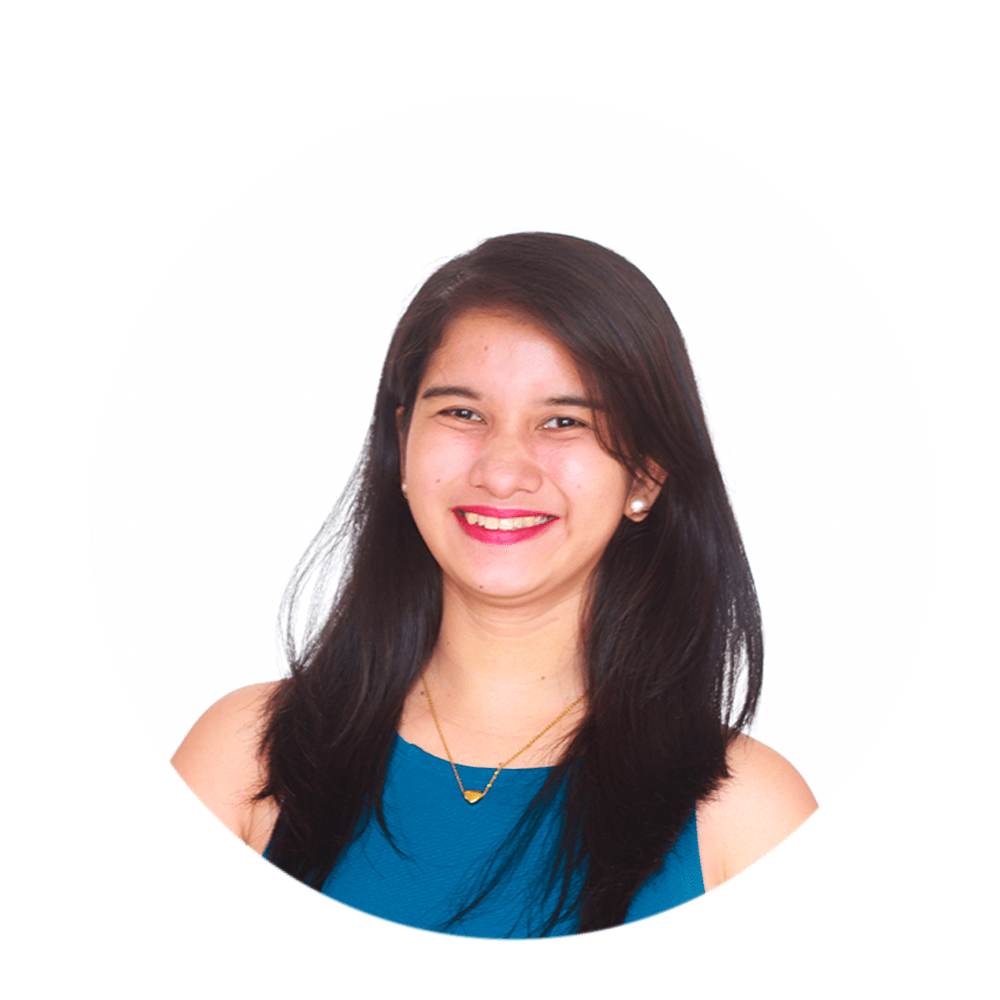 Ivy Calag
2018-06-27T06:11:43+08:00
"Virtual Done Well has been my second family since I joined the company in 2017. Holding on to my bachelor's degree and a little work experience, this institution has given me unique opportunities to grow personally and professionally. Since day one, I have been working on interesting tasks and responsibilities and I have been learning a lot up until now.
I'm so happy and blessed to have an amazing client and to be surrounded by nothing but wonderful people here in VDW. It is indeed #HappyAtVDW!"
https://virtualdonewell.com/testimonials/ivy-calag/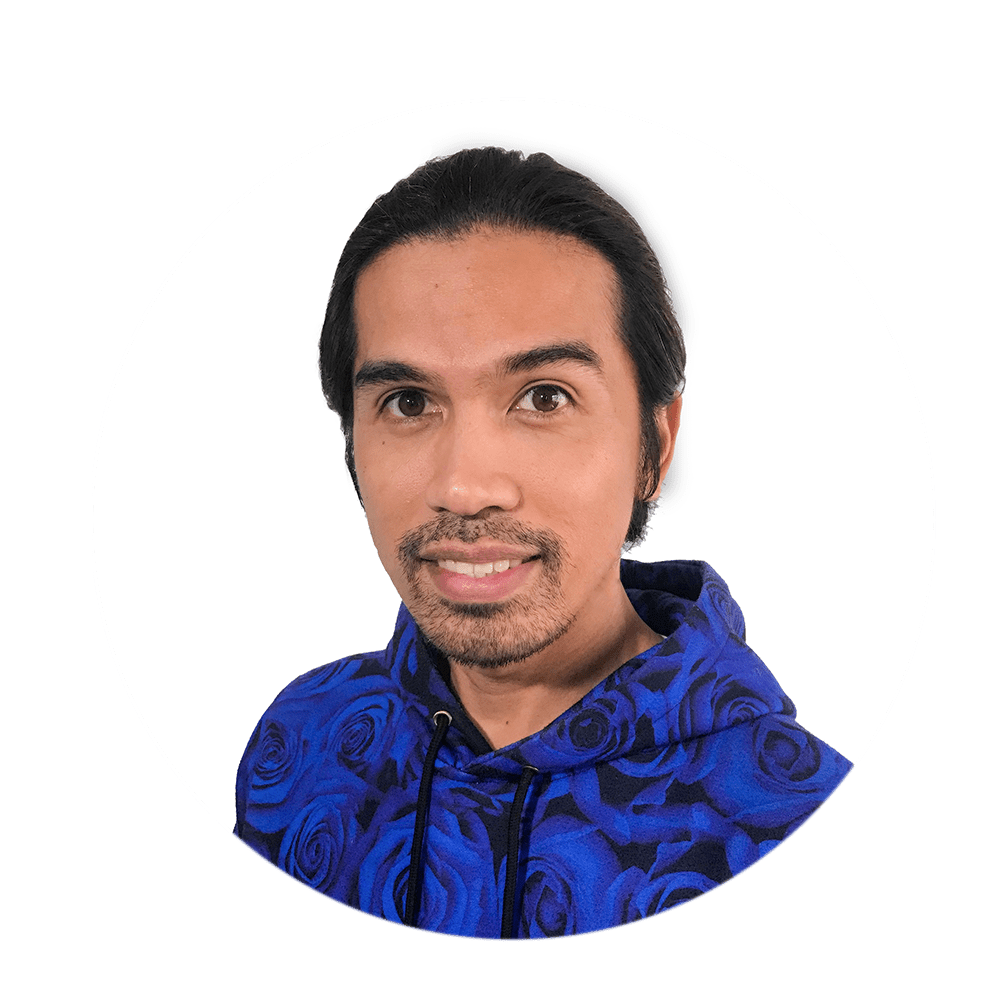 Leo Lisondra
2018-06-27T06:50:43+08:00
"Never had I encountered working in a company where management cares a lot about the people. Here at VDW, everyone in the management takes into consideration the effect that it will have not just on the business but also on the employees."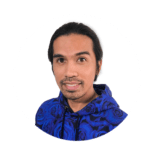 https://virtualdonewell.com/testimonials/leo-lisondra/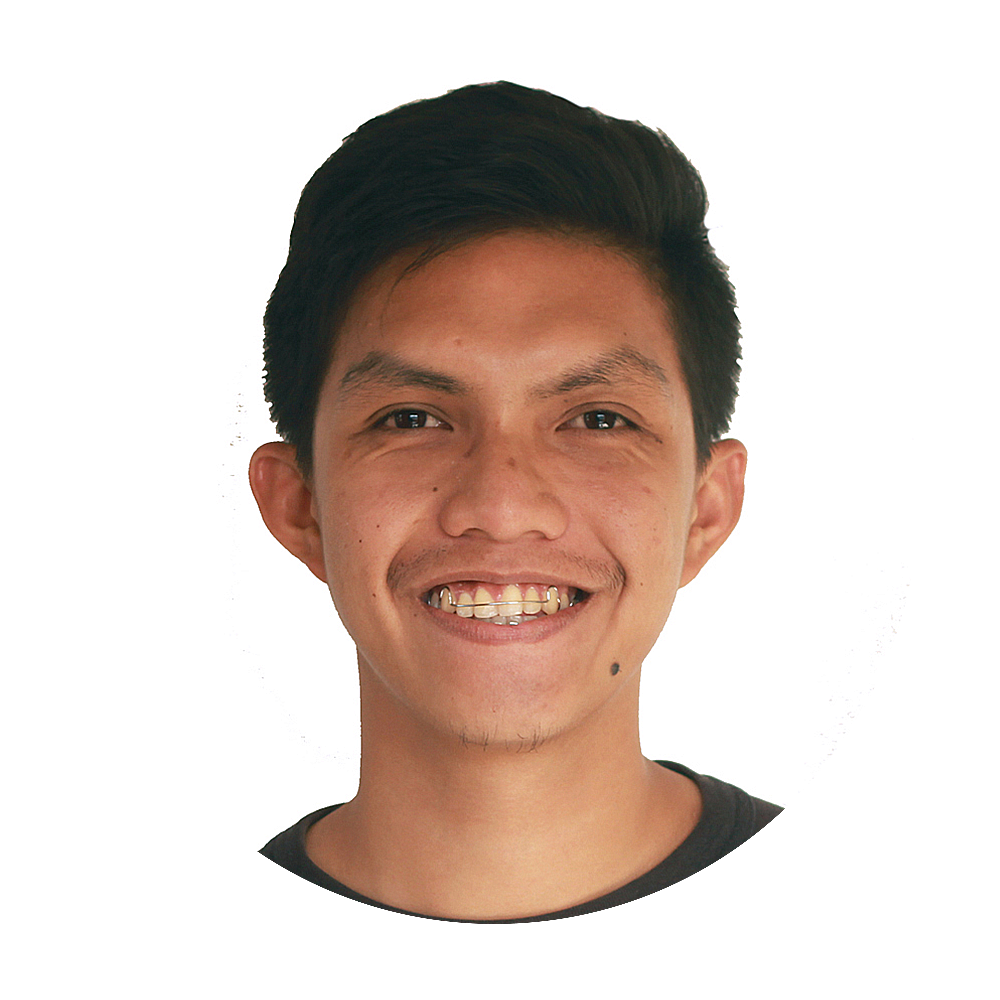 Keith Jason Caoili
2018-06-27T07:00:13+08:00
"I chose VDW because you can really sense the value of Camaraderie. You can sense that its not only work itself that you're focus on, but its also helping business and also extending your hand towards organizations."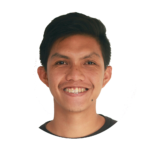 https://virtualdonewell.com/testimonials/keith-jason-caoili/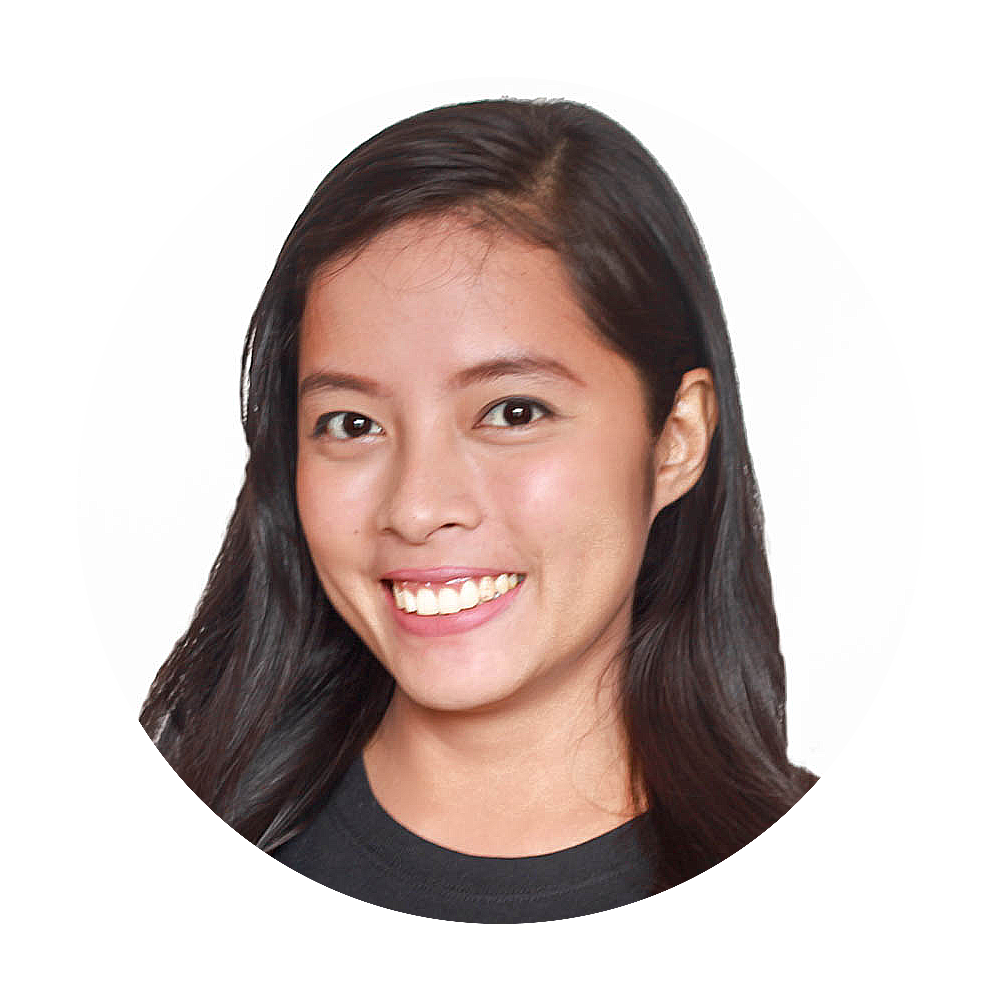 Crissa Marie Pinar
2018-06-27T07:01:43+08:00
"As an employee, I felt that I am needed, I am valued, and I am trusted. It empowers me to work passionately. I have exciting and challenging tasks where I get to learn new things, My teammates are AWESOME people! Plus, I am earning enough to go shopping every payday! Thank you VDW for the opportunities. I am so happy working with you. #HappyAtVDW."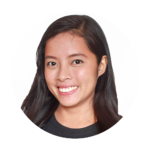 https://virtualdonewell.com/testimonials/crissa-marie-pinar/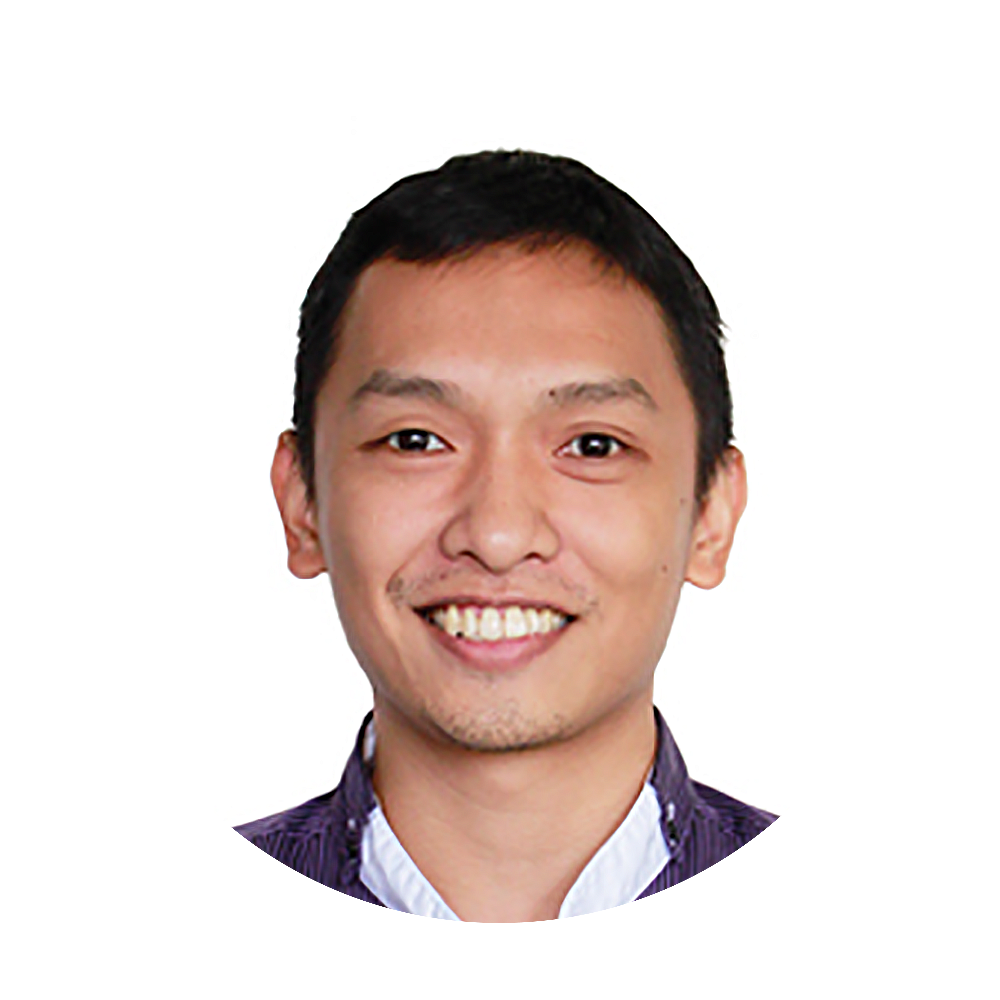 Joel Rey Bueno
2018-06-27T07:03:17+08:00
"When I started working at Virtual Done Well, I did not know that this would be different from other BPO companies. Virtual Done Well has not only given me the chance to grow on a professional level but also on a personal level. The management is supportive of what we want to do presently and in the years to come. Opportunities come in many forms and working at Virtual Done Well is one of them. It's been more than 4 years now that I am working happily at Virtual Done Well. "
https://virtualdonewell.com/testimonials/joel-rey-bueno/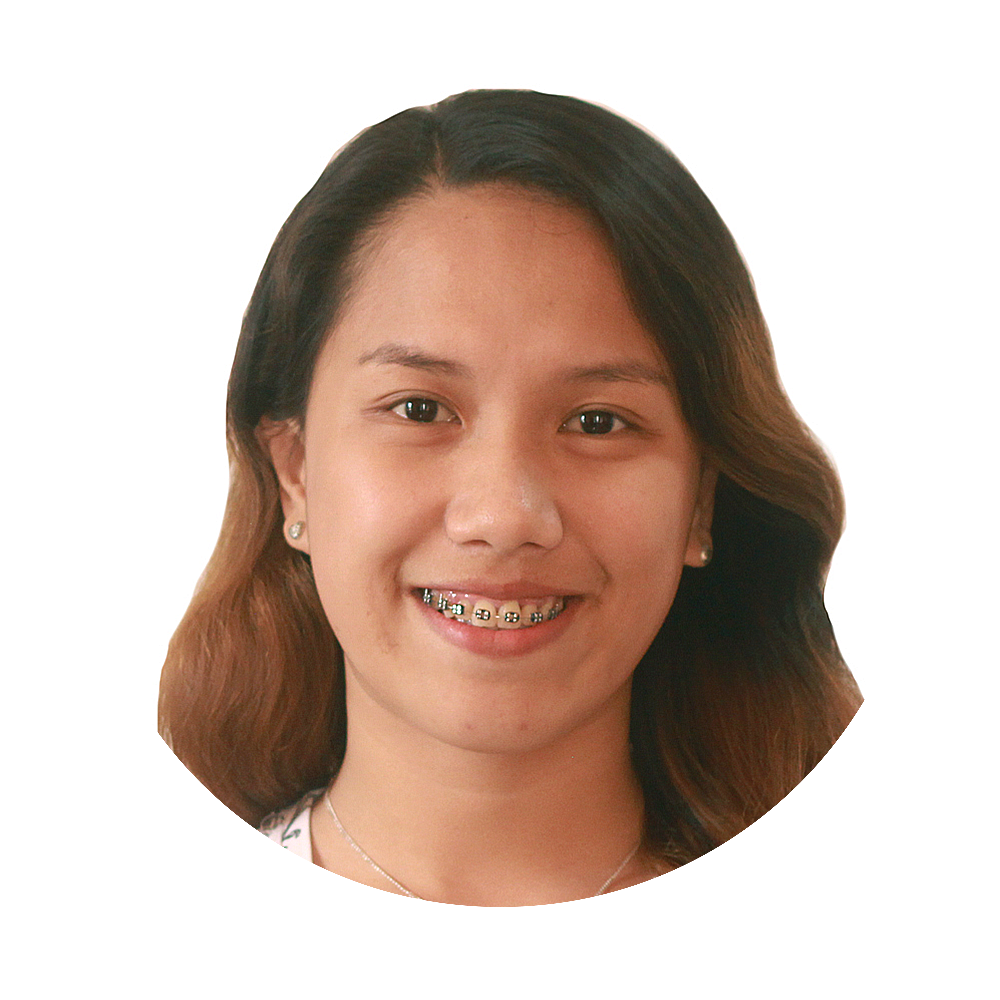 Novee Joy Parac
2018-06-27T07:14:08+08:00
"Since I started working at VDW, I discovered lot of capabilities not only as a VA but more as a person. Employees are given a certain degree of autonomy and responsibility in which it doesn't limit yourself to do the things you are passionate about. One thing I appreciate working in VDW is the friendly environment and family-oriented atmosphere. It is a great place to work as it is a diverse organization with talented people, great leadership, as well as a collaborative culture. "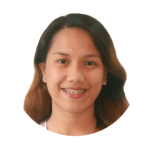 https://virtualdonewell.com/testimonials/novee-joy-parac/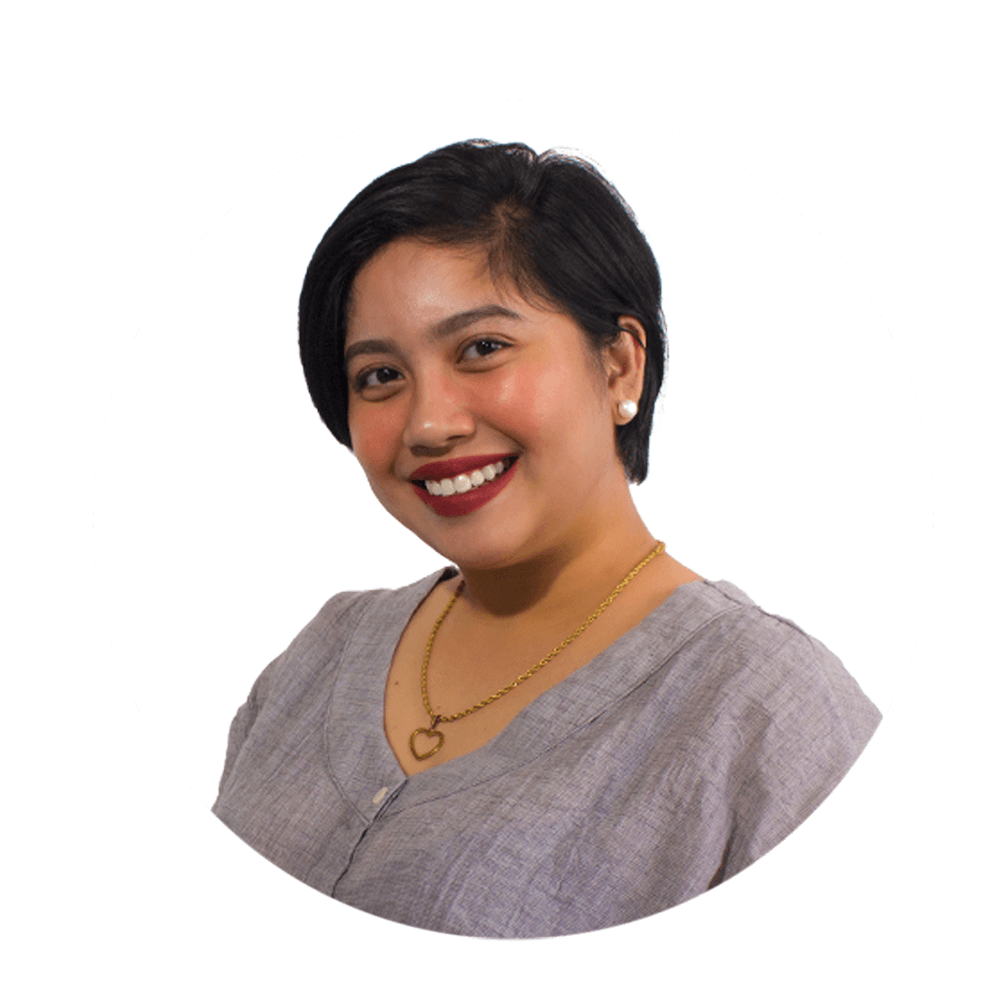 Clemarie Secuya
2018-06-27T07:20:49+08:00
"It's very refreshing environment to move in. I have been in both the BPO industry and the government sector, and I can really say that this company is different. For one, we're a small company and we're still growing. In terms of career growth, I know there'll be a lot of opportunities for that in here. Second, the people here are also very outgoing and friendly. And lastly, we get to hang out with our General Manager whenever he's in town – something that don't usually happen in a company. Virtual Done Well is not just your typical BPO company. We don't just do our job for the sake of doing it. In here, we get to do a job that we really love."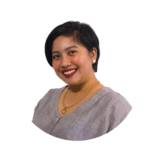 https://virtualdonewell.com/testimonials/clemarie-secuya/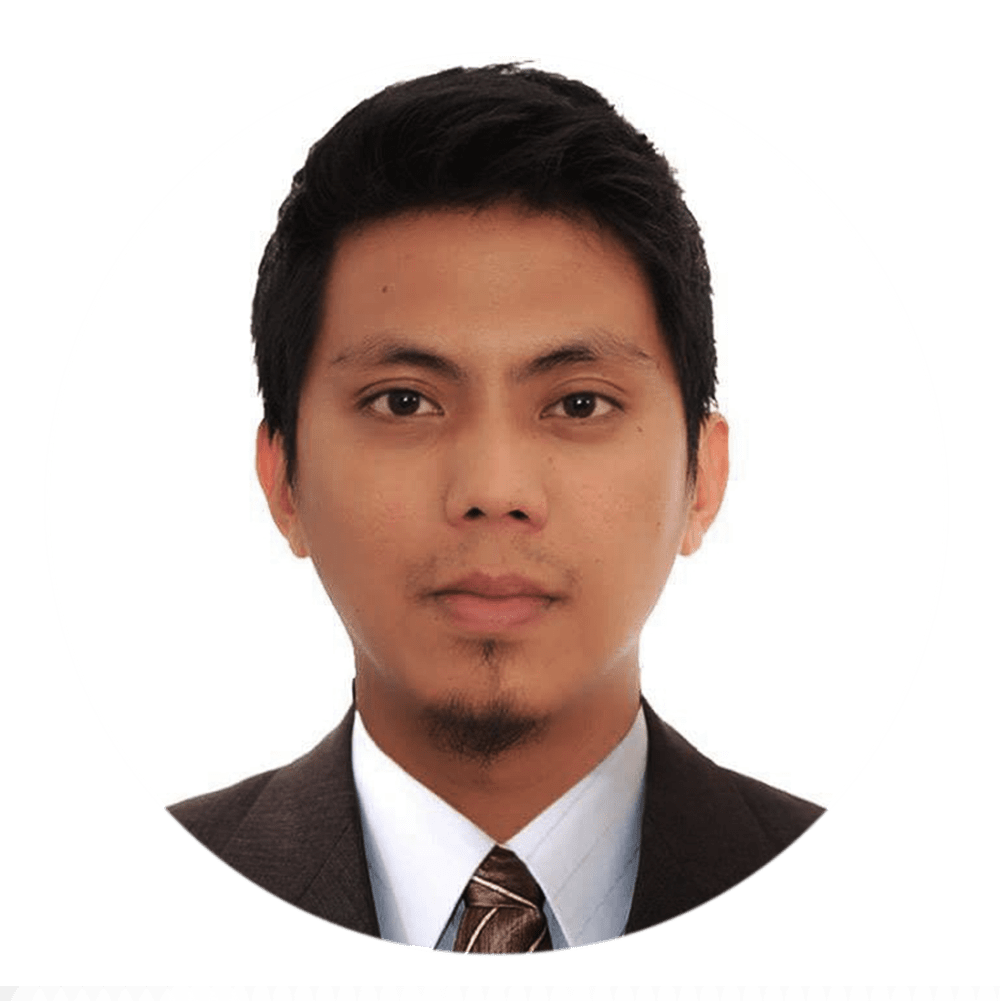 Leevan Diwata
2018-06-27T07:21:50+08:00
"Being with VDW is a totally different environment. The ambiance is so chill, and the people are so friendly and approachable. I see potential in VDW, the potential to grow bigger. I don't find it difficult to get up early in the morning to go to work, in fact I am excited to go to work and support everyone that is in need of my assistance this is because I'm learning while working."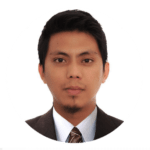 https://virtualdonewell.com/testimonials/leevan-diwata/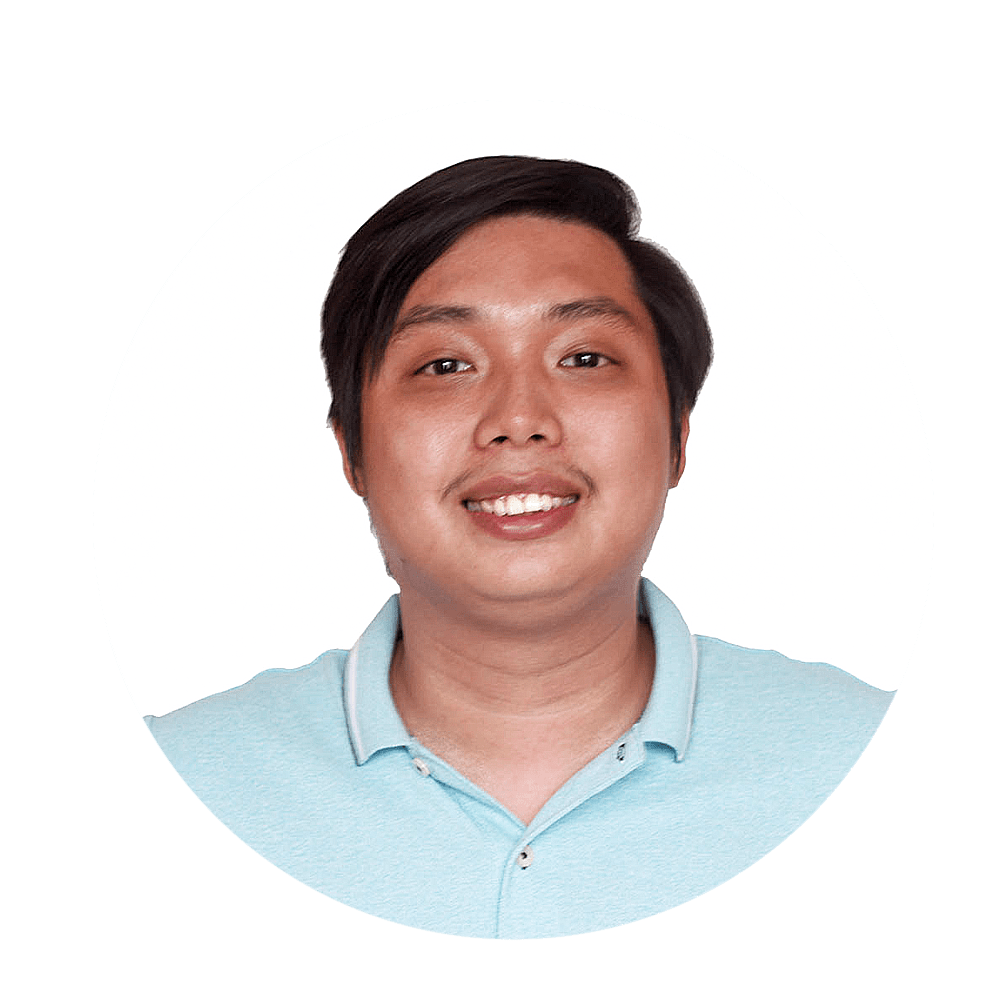 Michael So
2018-06-27T07:27:28+08:00
"Here in VDW, you work directly with clients. Your role is specific and you get to see the results of your work. Hence, you become a part of your client's business and working here has substance and purpose.
What sets VDW different from others is the feeling of self-fulfillment because I am truly appreciated by the company."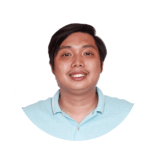 https://virtualdonewell.com/testimonials/michael-so/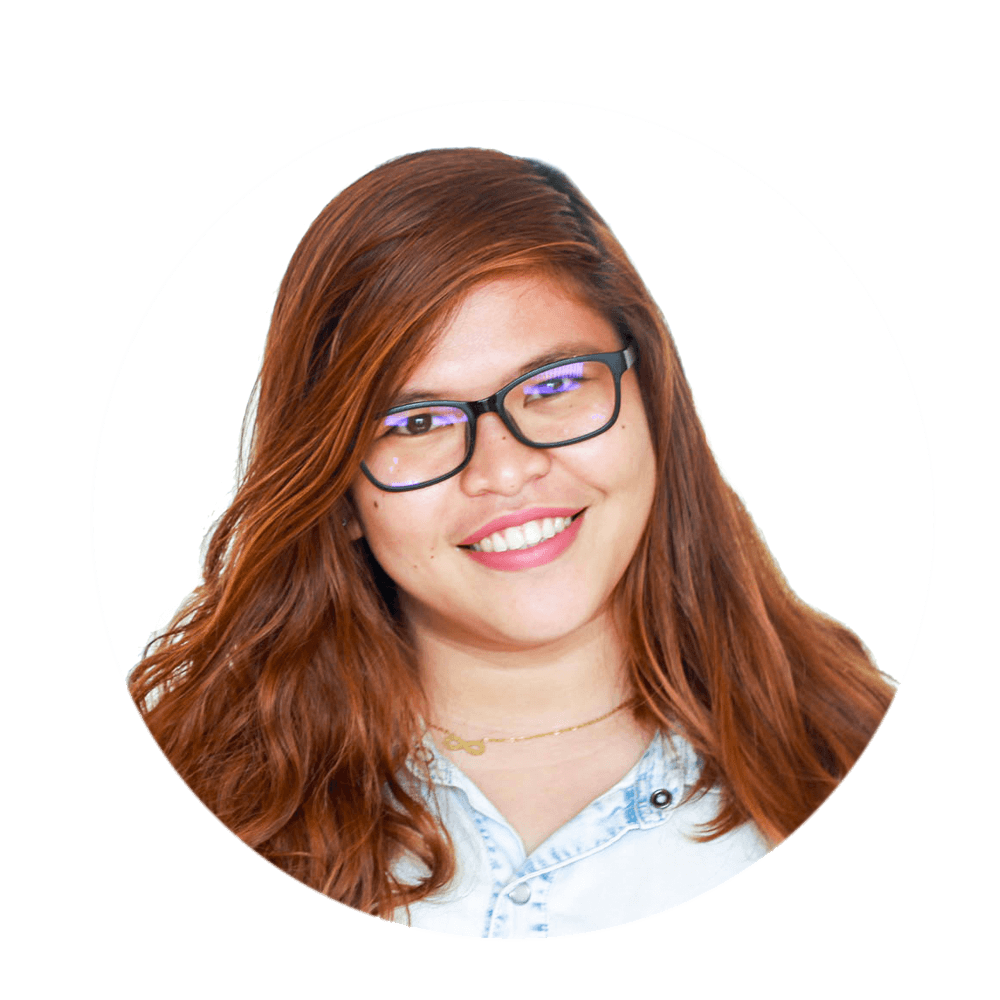 Dona Marie Moreno
2018-06-27T07:29:13+08:00
"Working as a Virtual Assistant at VDW has been a privilege so far.  Back when I was working graveyard shift as a CSR, it wasn't easy to have a social life.  Now that I am working in a morning shift and paired with a wonderful client, the working environment is laidback but can work productively without being micromanaged.  I have a balanced social life, career and who would have thought I would also find a love life here!  I am undeniably #happyatVDW."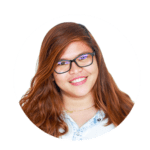 https://virtualdonewell.com/testimonials/dona-marie-moreno/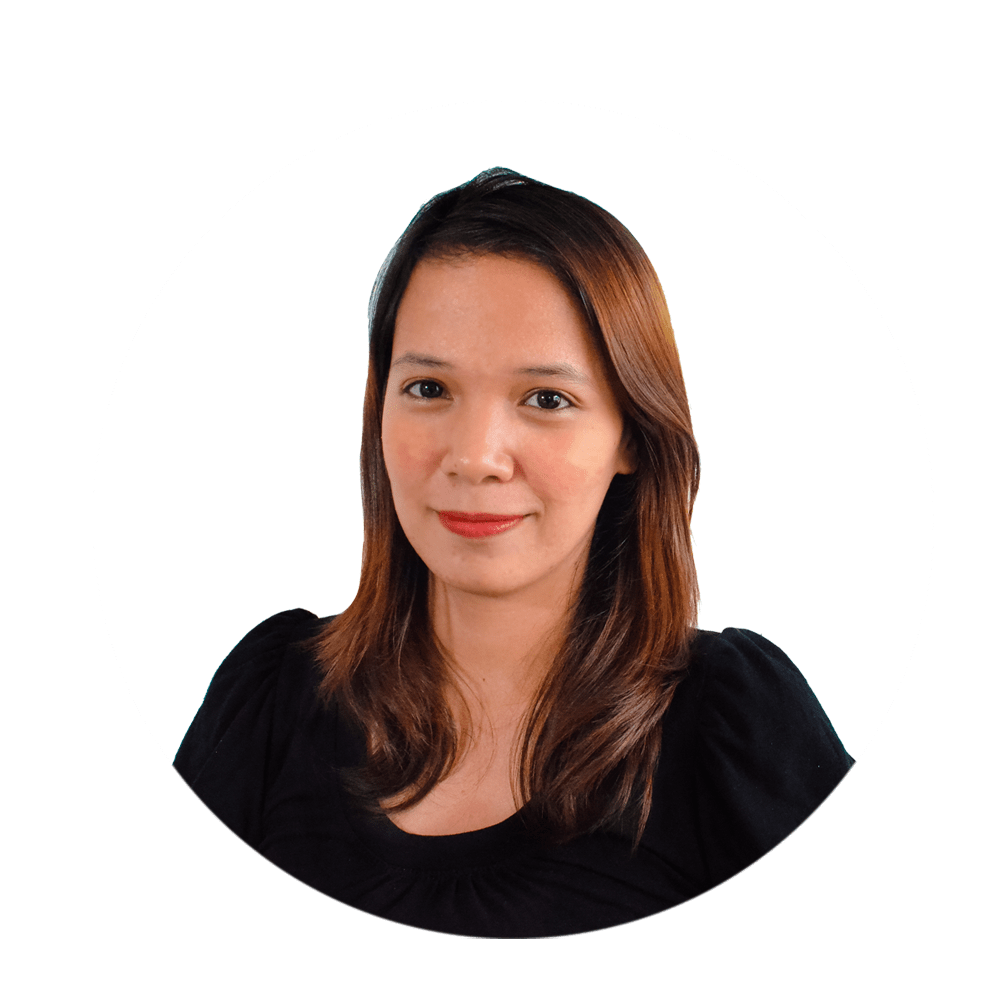 Karina Semblante
2018-06-27T07:31:00+08:00
"Getting hired at VDW is probably one of the biggest highlights of my 2017. The thing I enjoyed the most about working for VDW is the people I work with. More than a company office, VDW is our second home, where we treat, respect, and value our workmates and clients as family. VDW is true to their word. They don't just care about the businesses of their clients, they also care about their staff and those in need."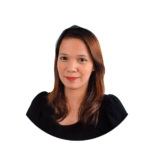 https://virtualdonewell.com/testimonials/karina-semblante/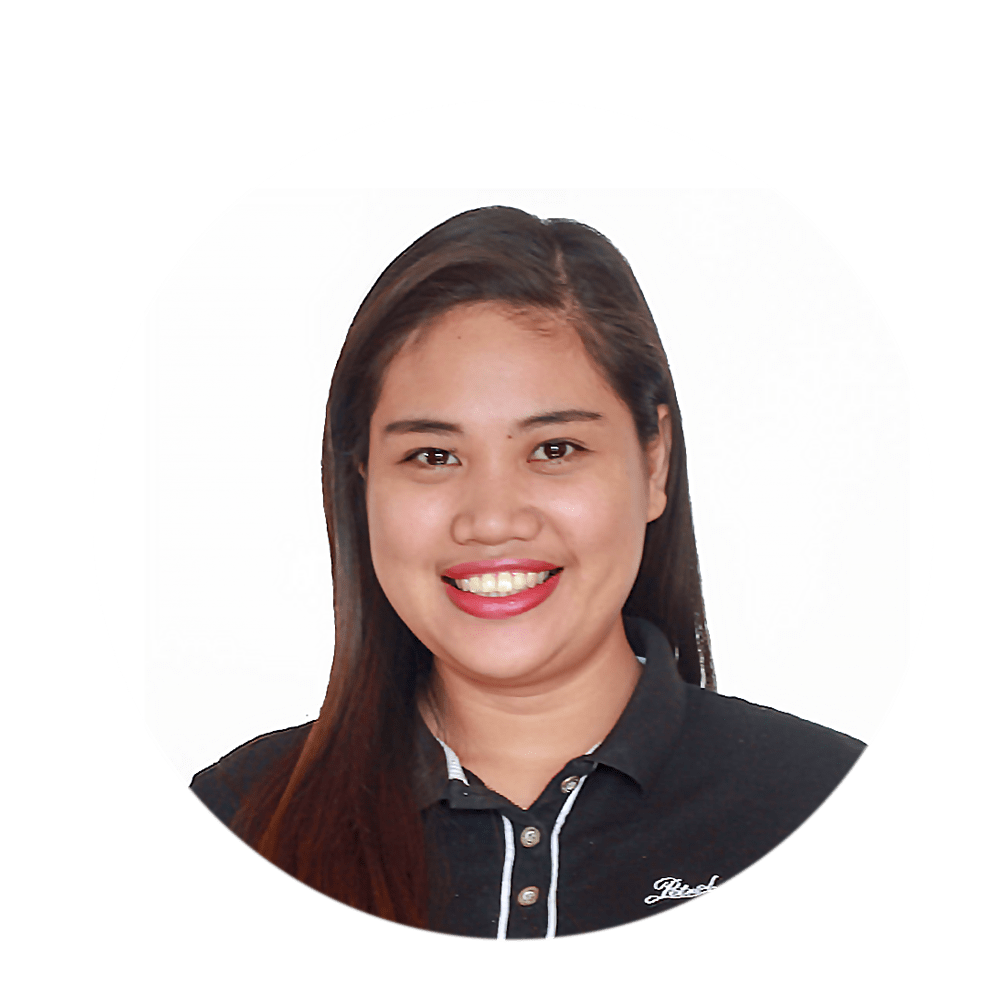 Wilcita Pernia
2018-06-28T23:10:04+08:00
"I've been in VDW for more than a year now. I can say it's a great place to work with. The management is good, and the clients are great. VDW makes sure that we the employees have "work - life" balance. How? First, we got a convenient working schedule and second, we got our weekends off which most companies don't offer, and it also means you got more time to spend with your family. Plus, it offers great benefits and more perks to enjoy! I am happy with VDW."
https://virtualdonewell.com/testimonials/wilcita-pernia/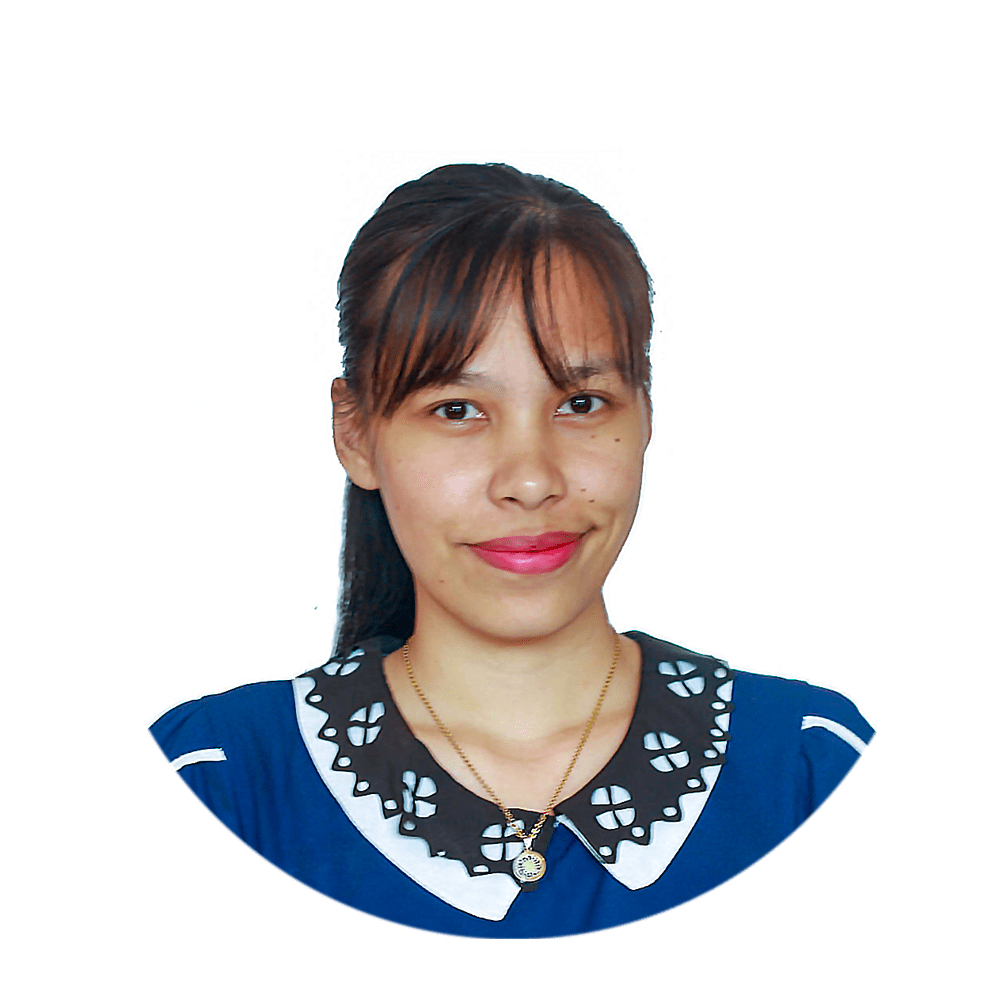 Erika Morales
2018-07-03T00:05:07+08:00
"Working in VDW has been amazing and stress-free for me. One of the things I love about VDW is that it makes sure that the VA and his/her client are a perfect match! This way, there is always harmony and both sides are happy and content. I know this because for a year now, it has been such a pleasure working with my wonderful clients in Spain...and still looking forward for more fruitful years!"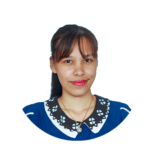 https://virtualdonewell.com/testimonials/erika-morales/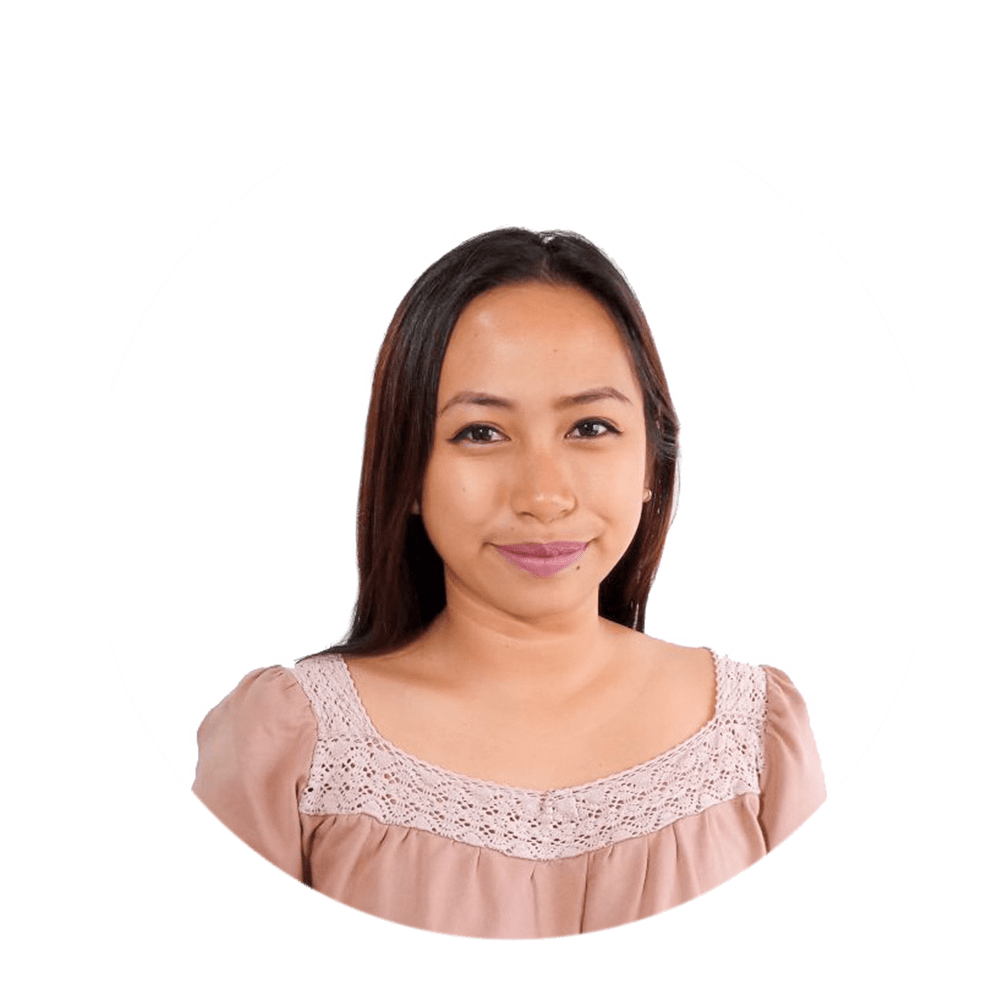 Diana Rose Sabillo
2018-07-03T00:06:50+08:00
"Working at VDW is quite challenging yet has the most invaluable training (like how to go about the tasks at hand) for me as a fresh graduate. The most interesting aspect of the company is the working environment — the company lets you feel comfortable and motivated all the time. I'm thankful to have my first full time job here @VDW!"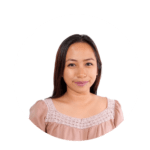 https://virtualdonewell.com/testimonials/diana-rose-sabillo/
Queenie Tayone
2018-07-03T00:08:07+08:00
"I just recently got hired here in VDW and I can say that it is a fulfilling experience. Being hired as a Virtual Assistant by a company who puts value on their employees and has a sense of balance between professionalism and care for their employees for me is gratifying.
Honestly, what enticed me to apply here at first is because they mainly operate in during daytime. I have experienced working in a graveyard shift for 3 years which was a hell of an experience because there is too much pressure and stress. Although, the pay was good, but I can say that there is no amount of money can ever compensate of what health risks can working in a graveyard shift do to you.
I also appreciate how this company is not taking advantage of their employees when it comes to workloads. They match your skills with your client's nature of business and will make sure that you can do the job. I am pretty much satisfied and determined with the client I have. The kind of tasks he is giving me is always exciting because I find it challenging and interesting."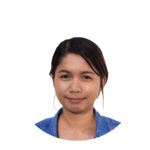 https://virtualdonewell.com/testimonials/queenie-tayone/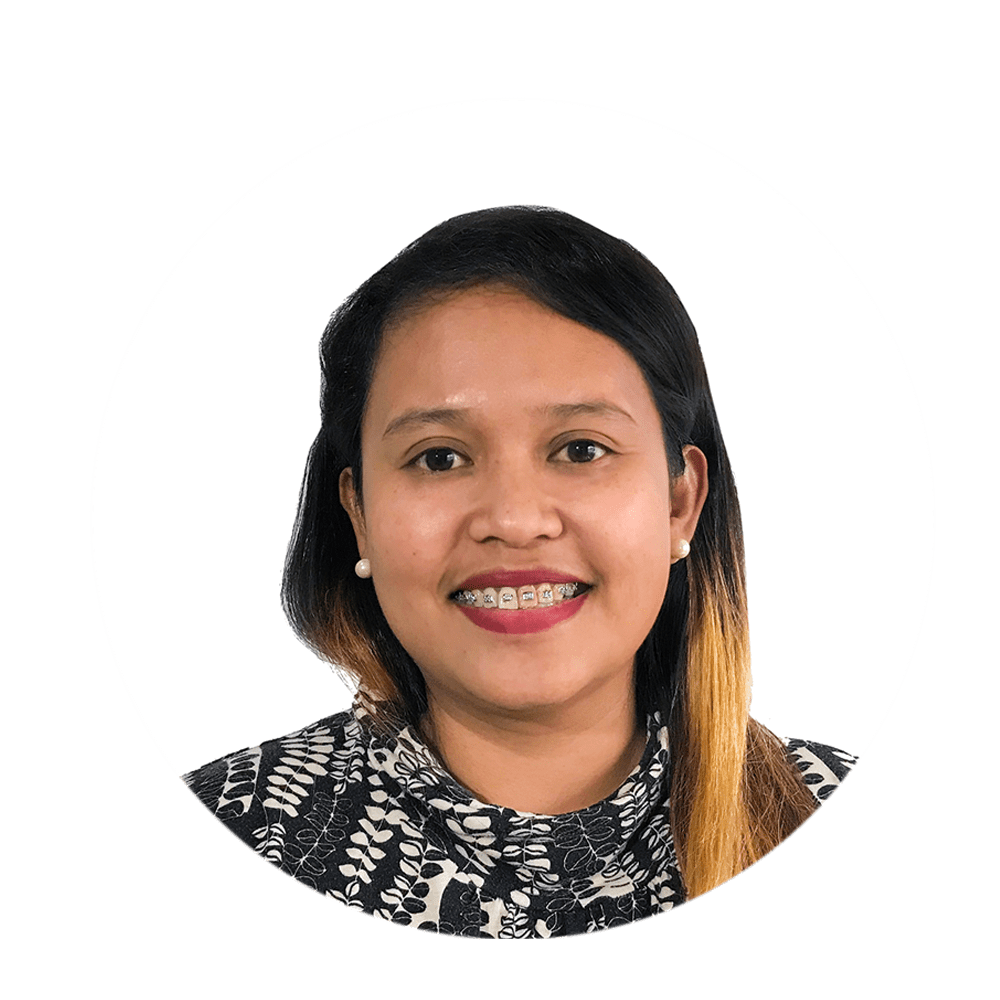 Kelly Marie Balatucan
2018-07-03T00:10:24+08:00
"The important thing that matters working with a company is the working environment.
I have worked in a BPO Industry since 2004 and worked abroad for 8 years and I never felt having this kind of environment wherein Management and staffs are very friendly and approachable.
Thank you VDW for the opportunity given to me as part of your "small family" which I can now call "My family"."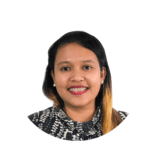 https://virtualdonewell.com/testimonials/kelly-marie-balatucan/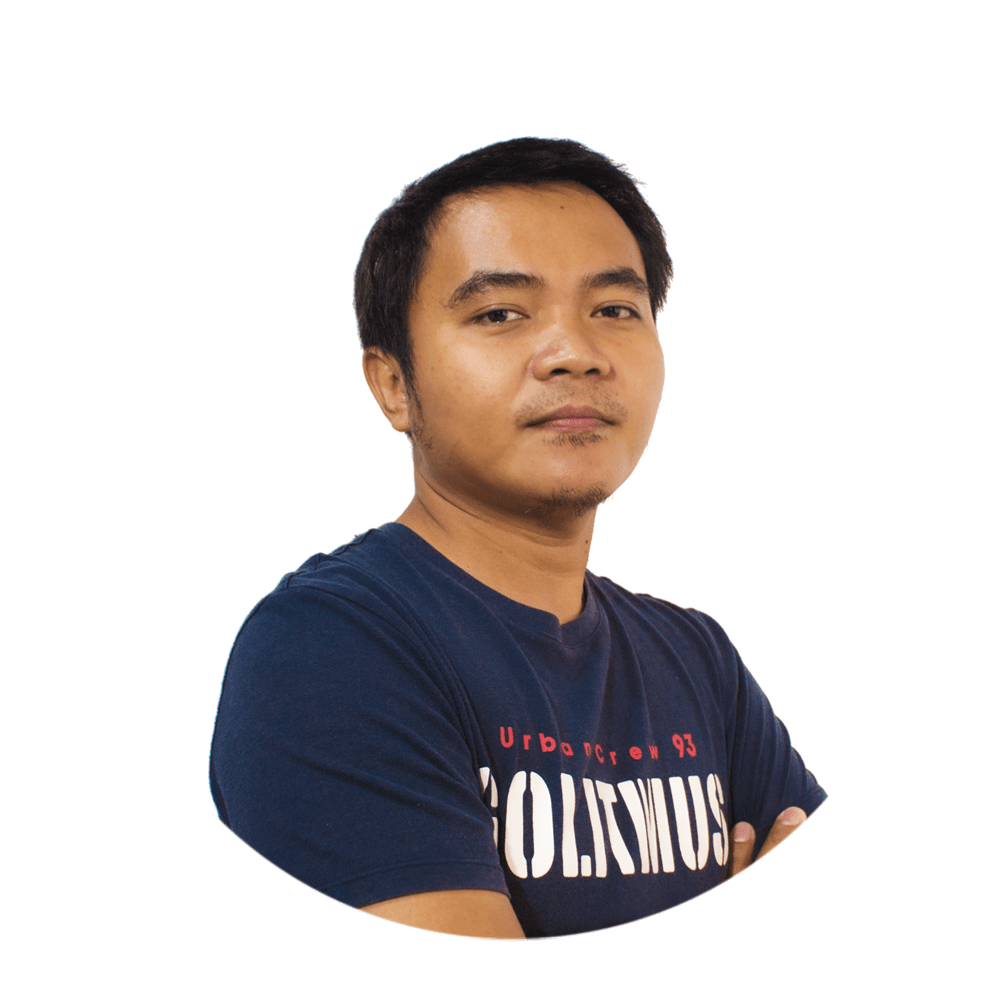 Dennis Custorio
2018-07-03T00:11:57+08:00
"At Virtual Done Well, there is a perfect fashion that embolden all teammates to make improvements and take risks. You truly feel a sense of achievement while knowing that you're a part of something extraordinary."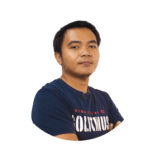 https://virtualdonewell.com/testimonials/dennis-custorio/